INTERNATIONAL DEFENCE EXHIBITION BRATISLAVA 2018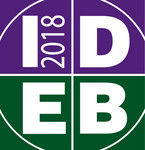 On May 16. – 18., 2018 Zetor Engineering Slovakia, a.s., part of the Engineering sector HTC INVESTMENTS, a.s., presents a novelty: the project of armored tactical defence 4×4 vehicle called GERLACH on international defence exhibition IDEB 2018. This concept reflect the latest technical and construction findings and experience from combat operations of the last decades.
Rapid deployment vehicle FOX was presents on international defence exhibition IDET 2017 as well as on the international defence exhibition IDEB 2018, and received positive feedback for more customers. The vehicle has even undergone foreign military tests. The key attributes of FOX include high off-road 4×4 performance, low weight, configuration adaptability to various requierements of customer.