Zetor Engineering, s.r.o.
Zetor Engineering, s.r.o. was founded in 2014. The company is owned by Zetor Vehicle, s.r.o. The main activity and mission of Zetor Engineering is the design and development of vehicles for the defence industry.
The basis for success in this area is a long experience with heavy-duty off-road machines.
The first steps planned by Zetor Enginnering in the defence industry have been development and design activities and projects in relation to highly mobile tracked and wheeled off-road vehicles, designed to meet the very latest requirements goverened by:
Experiences and analyses concerning the deployment of current vehicles of this type in combat operations

Prognoses of future conflicts

The realization that vehicle protection in modern conflicts is not sufficient, and that even significant modernization of currently used vehicles will not fulfil today´s high crew protection requirements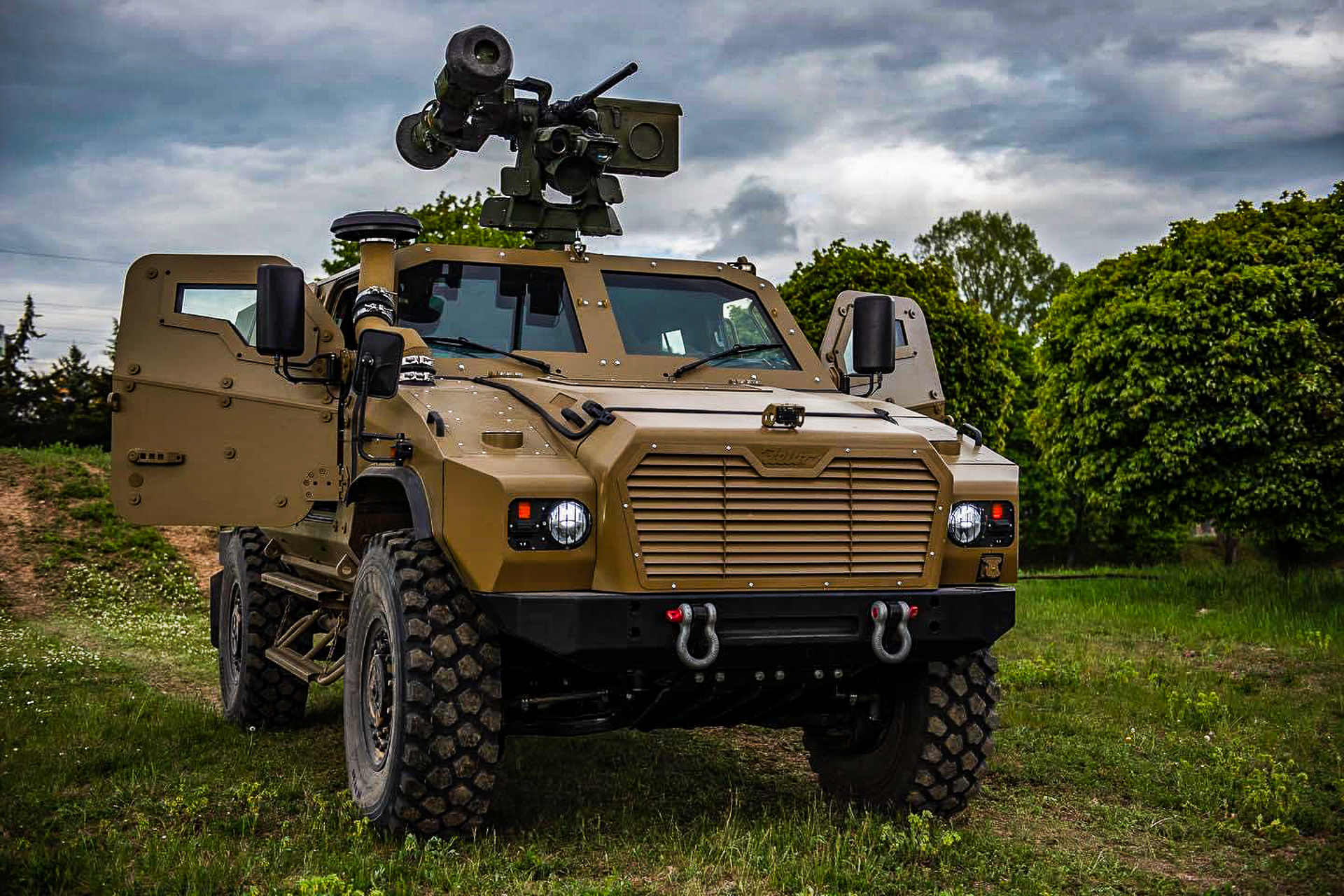 The design of 3D models and 2D technical drawings are basically created by software 3D CAD SW CREO and CATIA, in case of customer request, it is possible to project in the SW SOLID WORKS.
The company is equipped by a 3D production equipment FORTUS 400mc for rapid production of prototypes from the wide range of the materials (ABS, PC-ISO, ASA, FDM Nylon, PC and ULTEM) for different industrial branches. It has a large working area (406 x 355 x 406 mm), continuous operation, excellent surface quality and user configuration options – information about the print options and prices per email.
The company Zetor Engineering, s.r.o. has got an own experienced team of engineers and skilled technical professionals.
Technical consultancy is provided in the following areas:
Steel structures and additional superstructures of mobile and stationary machines and equipment
Construction that eliminates the impact of the human factor on the quality
Project design of electric systems based on the cooperation with the partner companies
Design, construction and calculation of the gearings and transmissions
Design of special assembly and handling tools supporting modular solutions
Trials and testing of off-road vehicles
The company offers a project MNG for development and realization of the orders, from the prototype technical drawings, through the production assurance and cooperation at the prototype production, for the certification series up to the technical drawings for the series production, based on the cooperation with selected partners.
The company offers, for the pre-production prototype, certification and series production of the mobile machines and their main components, a technological concept of the assembly and technical conditions to fulfil the requirements for the entry into service, including homologation, according to the customer requirements.
Within the activities, it provides creativity, experience, analysis and expertise to solve various complex problems associated with designing components, configurations and final products. It provides professional expertise and skills in the implementation of the project from development, planning and construction through simulations and calculations, up to the project management.
IDET 2021 Brno, Czech Republic
October 2021
IDEB 2021 Incheba Bratislava, Slovak Republic
August 2021
DSEI 2019 London, United Kingdom
September 2019
MSPO 2019 Kielce, Poland
September 2019
75th Anniversary Celebrations SNP Banská Bystrica, Slovak Republic
August 2019
Slovak Sands 2019 Military Area Záhorie, Slovak Republic
August 2019
IDET 2019 Brno, Czech Republic
May 2019